Thinksurance for commercial brokers
Dynamic risk analyses, reliable quotation preparation and advice-oriented client management: the Advisory Suite reduces your manual labor by up to 80%—and creates more time for what's really important: customer service.
Get your individual license for 99 euros
More than 45,000 insurance brokers are already using the Advisory Suite





Use your time for things that make you successful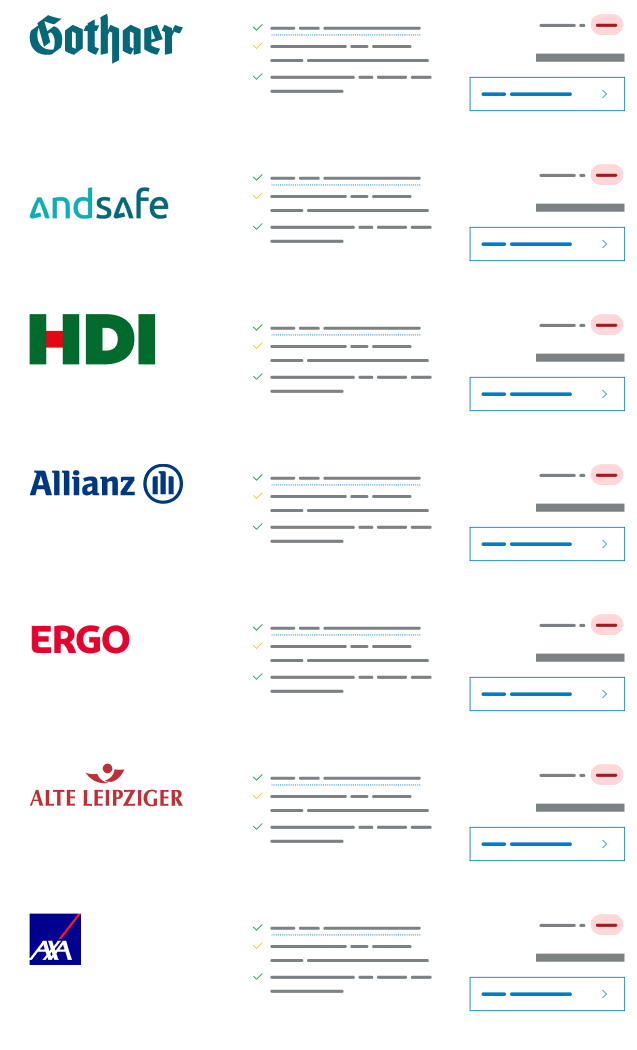 Comprehensive rate overview
Find the best rates on the market at a glance
The Advisory Suite gives you access to more than 1.100 rates. This provides you with an overview of the rates available on the market at the click of a mouse while your clients benefit from comprehensive market transparency. So, together with your clients, you can make the best decision based on a structured overview of premiums and rate parameters.
We provide you with more time for customer service
With the Advisory Suite, you can cover all work steps from needs analysis to quotation preparation and documentation in just a few clicks. Whether you are using the automatic rate comparison with Germany's most extensive rate calculator or our digital tendering platform for complex risks: we provide you with time for better customer service.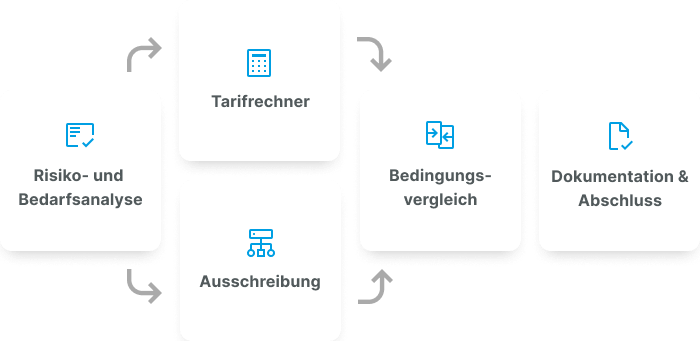 More client satisfaction
Appropriate cover for your clients in just a few steps
Thanks to our intelligent risk assessment, you are laying the groundwork for a quick and structured rate overview that tells you which insurance coverage best covers your client's risks. Find appropriate insurance coverage from more than 1,100 rates for 65 product lines and over 2,000 types of business. That's sure to make your clients happy.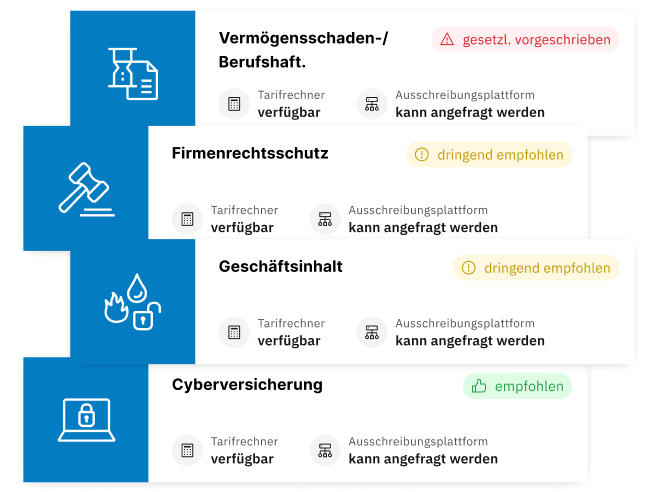 Optimal client management
Use the added value in your client data
Use your client data better than ever before. The Advisory Suite allows for comprehensive, advice-oriented client management. Thanks to extensive interfaces to your MVP, client data are entered once and are directly available for all client-related processes. The reusability for future processes means you can experience the full added value of digital processes.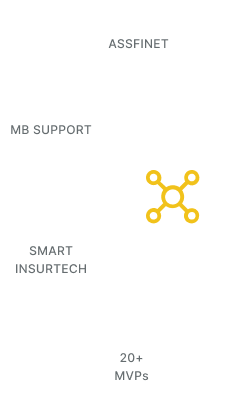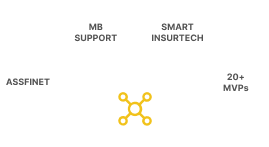 Offer the best service, even for complex risks
You can rely on the Advisory Suite even if the risk is subject to inquiry. With the help of the intelligent tendering platform, even complex risks are processed quickly, conditions compared simply and risks secured. A smart algorithm shows you which insurers are underwriting the risk. Result: you receive faster quotations and keep your clients happy.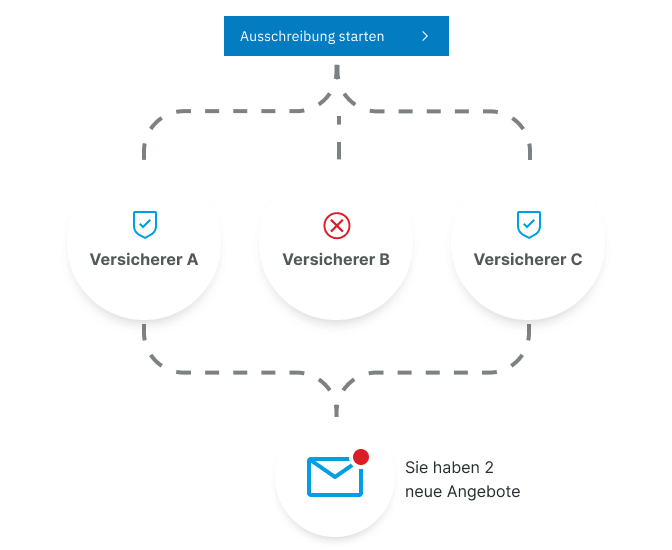 What partners say about us
"Thinksurance makes my day-to-day work much easier! I save time and I'm much more efficient. The process runs completely digitally via the platform; I can conclude the contracts with my commercial customers online and then manage them in a straightforward manner. This allows me to focus fully on my customers and their needs."
Timo Weinländer
Independent Insurance Broker
"Since I started using the Thinksurance platform, my closing ratio has improved tremendously. It was not bad before, but is now between 75 and 80%! On the one hand, this is due to the intuitive and transparent process, which creates trust among my commercial customers. On the other hand, it is also due to the clear presentation of the rate comparison. It's very elegantly solved and leads to faster decisions on the customer side."
Salvatore Stuppia
Independent Insurance Broker