Coverage Suite
Rethink your insurance business
Comparison calculator, smart tender platform and data analytics: We offer you access to Germany's largest marketplace for commercial and industrial insurance with an unprecedented level of automation.
Schedule a consultation
Beratungstermin buchen
More than 110 insurers and underwriters already work with the Coverage Suite





Rate database
Offer your rates to more than 45,000 commercial and industrial brokers
Whether rates via the rate calculator or more complex risks via tender: With the Coverage Suite, you can make all your rates digitally accessible to tens of thousands of brokers. You can save your rates on the tender platform or, if desired, in the rate calculator. That allows you to efficiently boost your sales potential.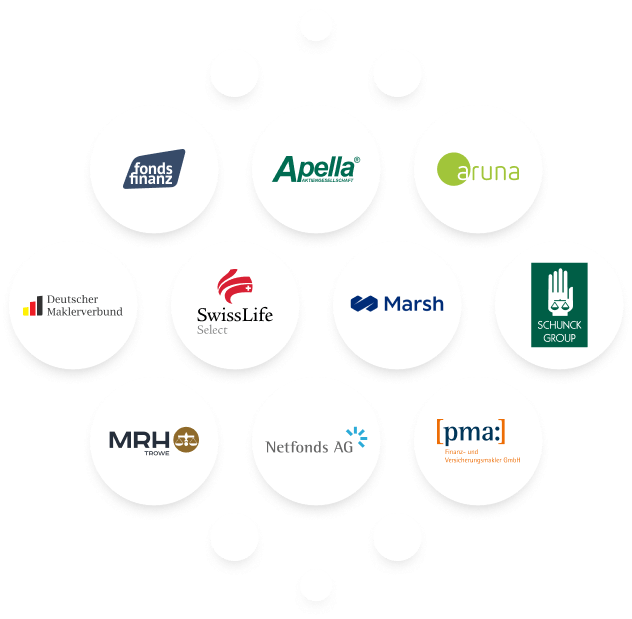 Interface
Automated process to set rates for standard risks
Whether you have a BiPRO interface, or we develop your own interface: We adapt flexibly to your terms and conditions. That means your distribution partners will be able to see your rates and current premiums in the Advisory Suite at all times and applications will be processed fully automatically.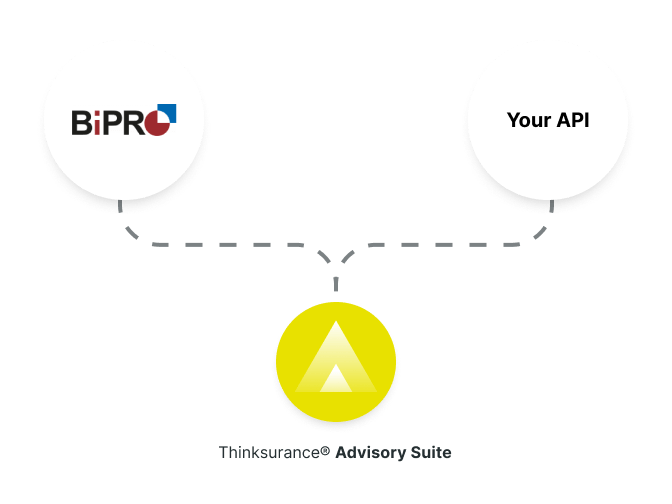 Policy issuance
Improve the client experience with seamless policy issuance
Own interface or policy issuance module: We reduce your manual effort and ensure that your coverage order is processed more efficiently. You can initiate this either in a completely dark, automatic process via API or with the help of our policy issuance module. That lets us help you reduce your processing time and cover your clients more quickly.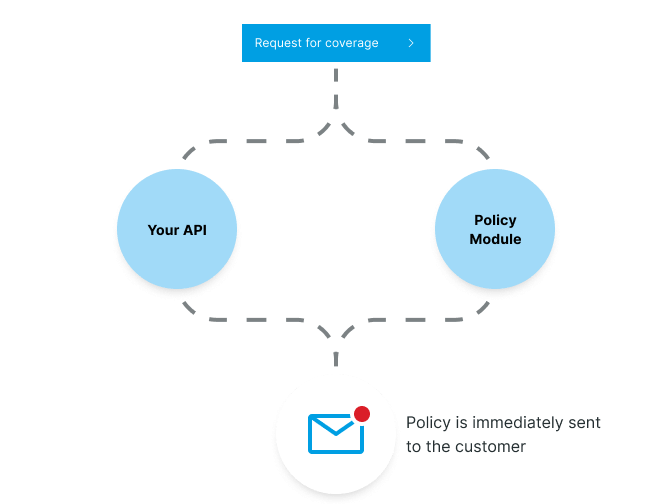 Tender platform
Only receive qualified inquiries thanks to fully digital underwriting
Only receive inquiries that you subscribe to. We employ a fully digital risk assessment tailored to your questionnaires to ensure that you are provided with a complete set of data. For you, this means fewer inquiries and rejections, more offers, better service and more business.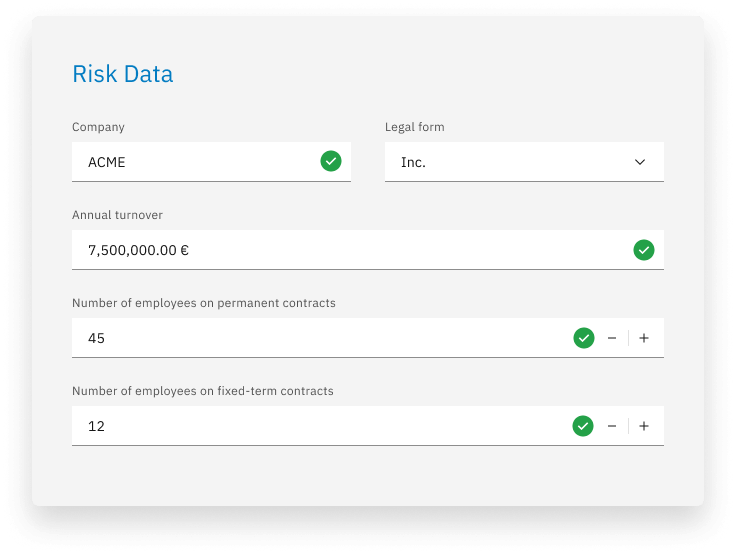 Portfolio transfer
The first exclusively digital portfolio transfer
Reach over 45,000 brokers with individually configured portfolio campaigns. More than 30 acceptance and rejection criteria ensure automatic risk assessment. Our AI-based matching ensures that only portfolios with the desired data quality and risk composition are selected.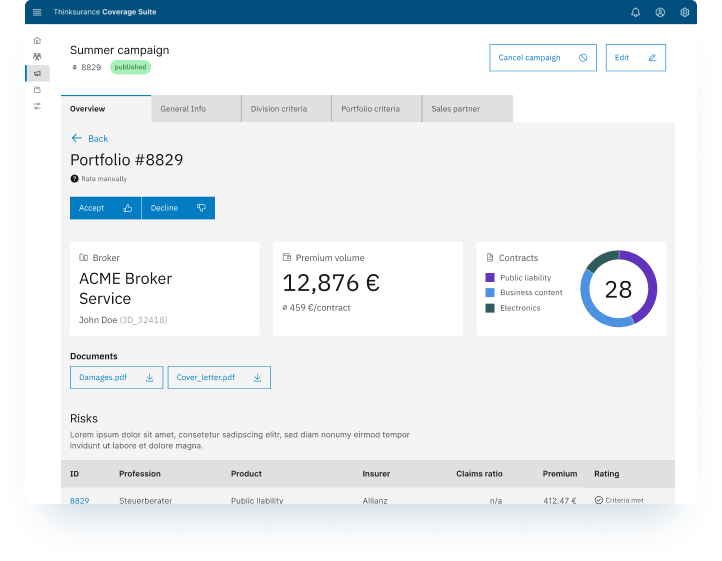 Market Insights
Develop products that your clients love
When developing new products, don't rely on assumptions, but on more than ten million data points per month and the resulting market analyses. That allows you to develop precisely the price models and products that your clients need and that make you successful.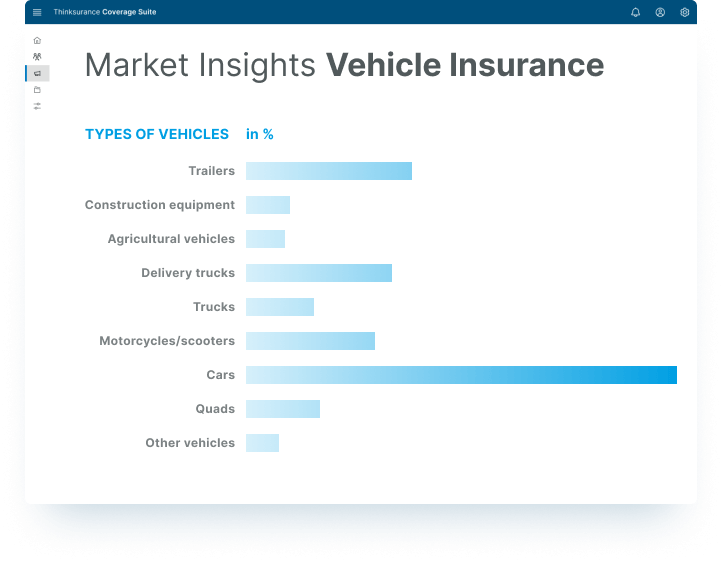 Controlling
Leverage data analyses to improve your sales results
Our data dashboards help you optimize your performance on the platform. For example, you can increase the visibility of your rates for brokers within the Advisory Suite, continuously adjust your pricing and tailor your offer more specifically to the needs of your clients.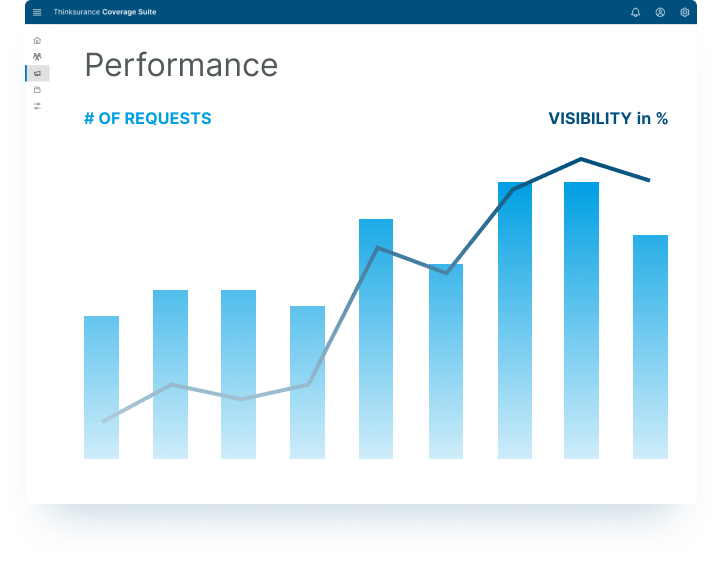 What our partners say about us
Uncomplicated and fast
We benefit in many ways from our collaboration with Thinksurance: We integrate our own tariffs easily and quickly. In addition, our partners also use the Thinksurance platform. So we gain insights from two sides of the same coin – and generate valuable synergies for our business.
Jan Roß
Head of Broker Sales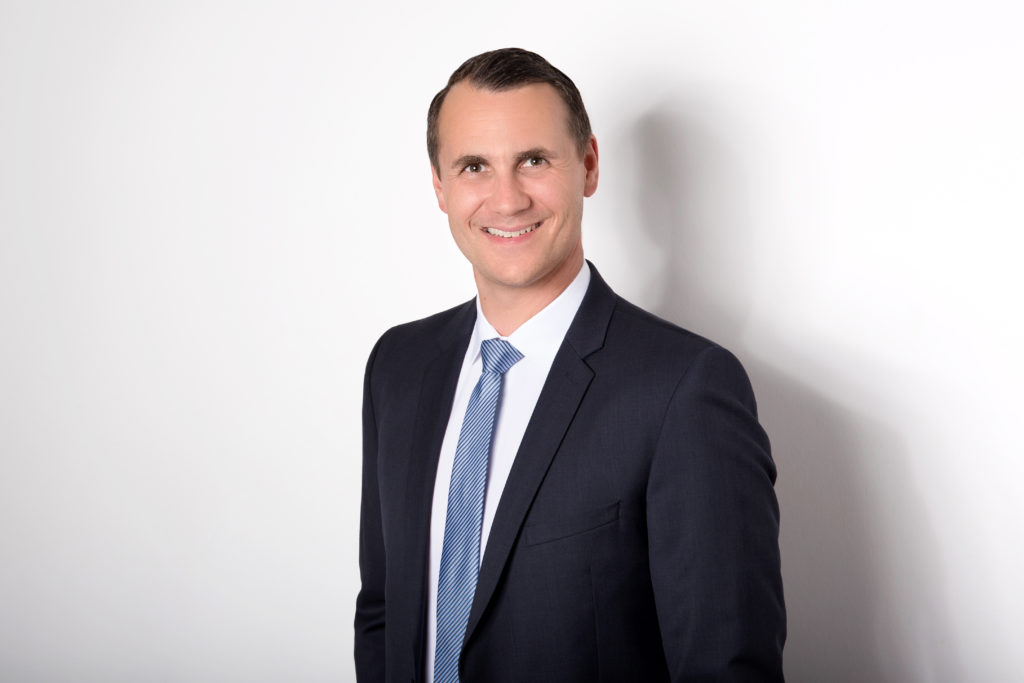 Better customer experience
We offer corporate customers holistic solutions across all relevant areas of need. This is precisely why we rely on Thinksurance in the commercial sector, which provides us with perfect support in a digital consulting process. We are also represented on the tender platform with our R+V, KRAVAG and Condor brands. Due to efficient processes, we respond to an average of 68% of inquiries within 24 hours and more than 82% within 48 hours. By processing them quickly, we improve the customer experience enormously.
Dietmar Schöne
Sales Director Broker