Thinksurance for industrial brokers
You can future-proof your business and focus on advising your clients with Thinksurance.
Schedule a consultation
Leading major brokers are already using the Advisory Suite




Less manual work thanks to digital processes
Digital client management
Capture client information fully and digitally
Whether a factory tour or liability risks: the Advisory Suite captures all of the relevant documents and information in a dynamic, fully digital and standardized way. You can easily create quotations and policies, compare appropriate rates and offer comprehensive advisory services.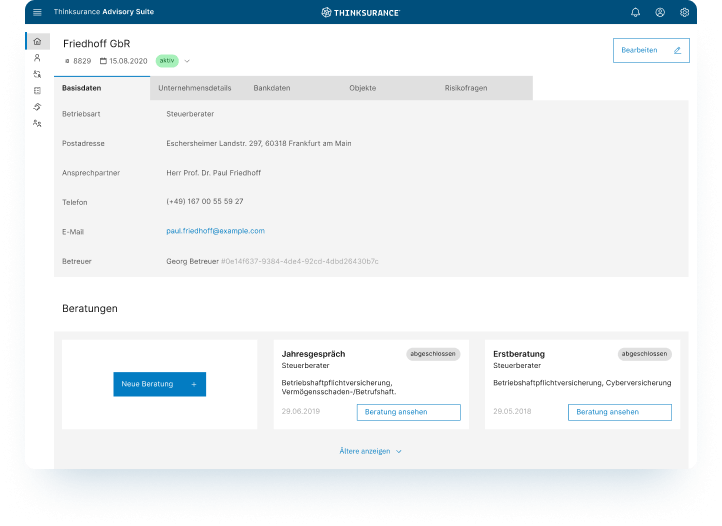 Digital and seamless: rethink your tendering process
Efficient tendering thanks to full digitization: with the Advisory Suite, you can not only gather all relevant client data faster than ever before, but you can also place your inquiries directly with suitable insurers without media discontinuity. This leads to a faster advisory process without lengthy coordination.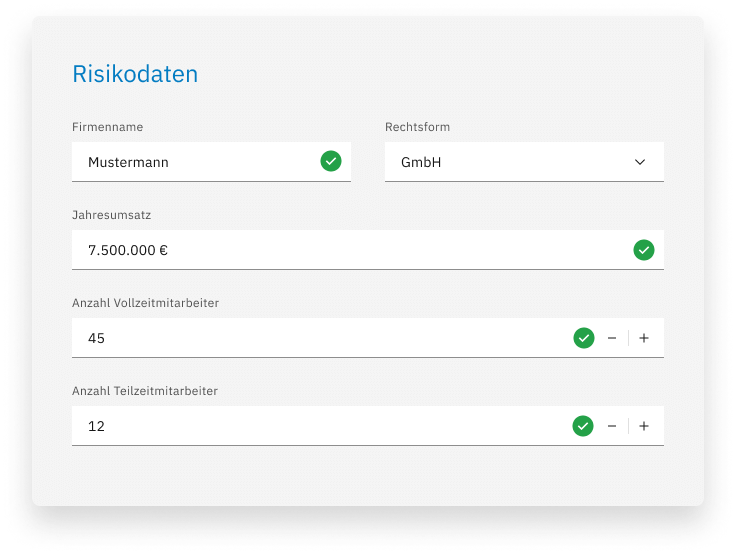 Better advisory performance
Increase your efficiency with automated processes
We ensure that you can develop special concepts, prepare client quotations and draw up policies or contractual documents fully digitally. Doing so increases your efficiency and improves your advisory performance.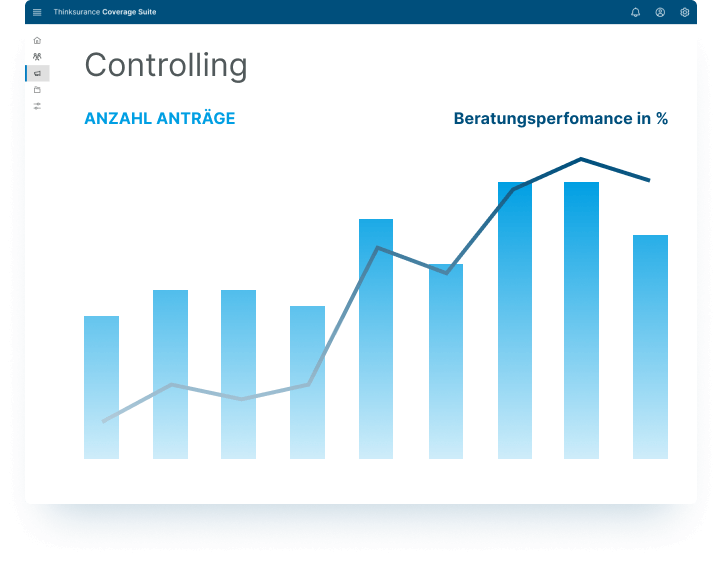 Comprehensive customer service
Advise your clients any time, anywhere
With the Advisory Suite, you can collate all client information relevant to advisory services and client-related risk data in one environment. Whether a renewal, annual questionnaire or portfolio transfer: all of these requirements can be covered in just a few steps, regardless of time or location.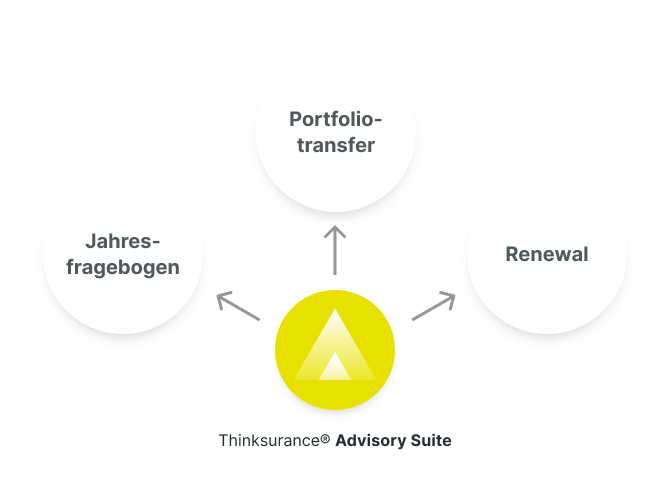 What partners say about us
Thinksurance is our partner in the digitalization of consulting for our industrial customers. Professional expertise, innovative technology and extensive connection to our MVP are the decisive combination for our successful partnership.

Member of the Executive Board & Head of Sales
BüchnerBarella