Thinksurance for insurers & underwriting agents
Access to a unique sales network, better broker-oriented service and data-driven product optimization: take your commercial and industrial insurance business to the next level.
Schedule a consultation
More than 110 insurers and underwriting agents are already working with Thinksurance





Develop your insurance business in a digital and future-proof way
Broker contact and sales network
Boost your sales potential with direct broker contact
Via the rate calculator or the tender as desired: integrate all of your rates directly on the platform with the Coverage Suite. Your rate quotations appear immediately in the broker inquiries and you get access to a unique sales network, boosting your sales potential.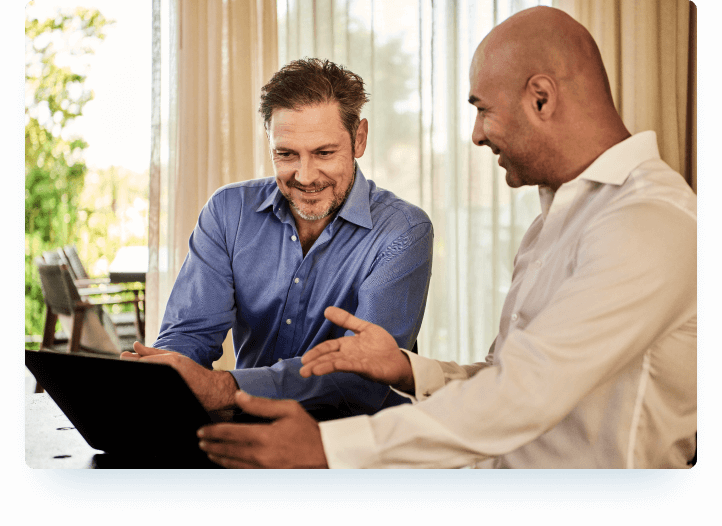 Individualization
Adapt the Advisory Suite to your requirements
Whether rate calculator integration with your own interface or by replicating the computing core, creating individual portfolio transfer campaigns or the interaction with your underwriting: you have the flexibility to choose how you utilize us, and we adapt to your requirements. By doing so, you reduce manual labor in processes to a minimum and provide faster coverage for your clients.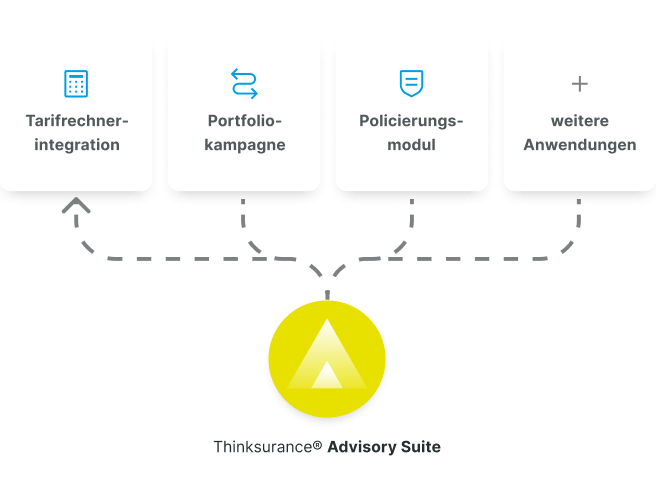 Exclusive organization
Take care of your exclusive sales simply and efficiently
The Advisory Suite offers your exclusive organization a holistic advisory and sales platform. You integrate your products without having to enter anything manually and your exclusive sales business can access them. You and your broker will find all information in one place. In this way, the Advisory Suite provides smooth and straightforward communication for simple and complex risks.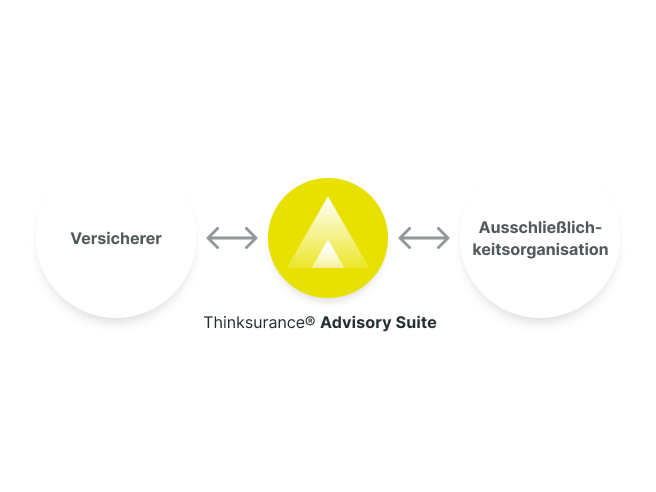 Broker service
Benefit from higher completion rates thanks to digitization
With the Coverage Suite, you can create seamless processes from your broker's MVP, through the Advisory Suite to your existing system. Tailored risk assessment ensures qualified inquiries and complete data transfer. This leads to fewer follow-up queries, more time for individual and broker-oriented service and higher completion rates.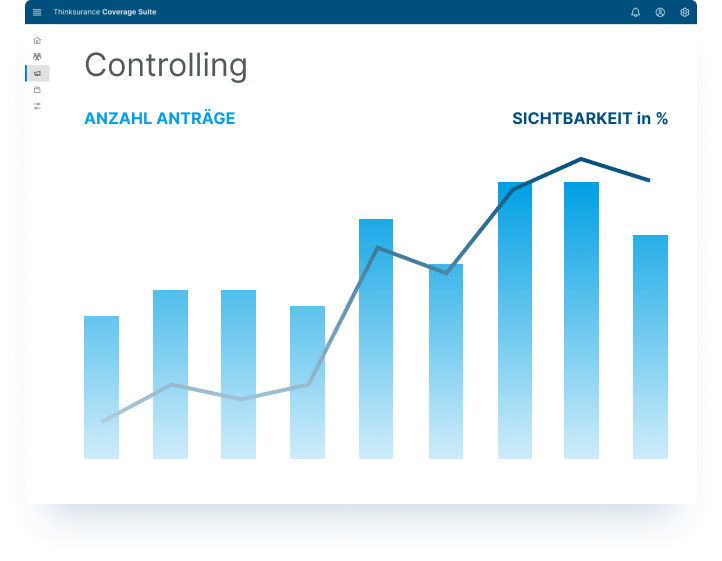 Product optimization & controlling
Optimize your product development with the help of data analyses
Whether product market fitness, visibility or pricing: with the help of our data analyses, we support you in the continuous optimization of your products and in improving your performance, such as the speed of your response to tenders. We help you to anticipate market needs in a more targeted way and improve your sales results.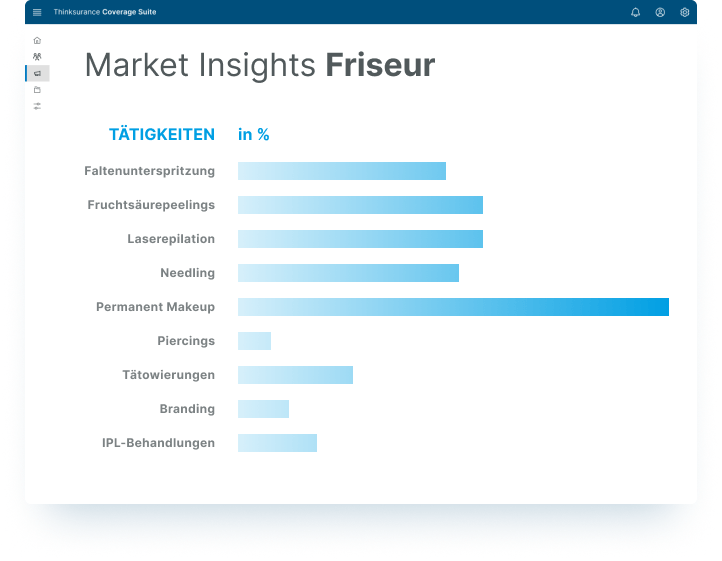 What our partners say about us
"With Thinksurance, we are driving data-driven product development. The market analytics and the industry insights they provide are incredibly valuable to us. They enable us to understand demand very accurately and know what our customers' needs are."
Peter Koßmann, Head of Brokerage and Cooperations Property/Casualty
ERGO Group AG
"We benefit in many ways from the cooperation with Thinksurance: We integrate our own tariffs in an uncomplicated and fast way. In addition, our partners also use the Thinksurance platform. So we gain insights from two sides of the same coin – and generate valuable synergies for our business."
Jan Roß, Divisional Board Member Broker Sales
Zurich
"We offer corporate customers holistic solutions across all relevant areas of need. This is precisely why we also rely on Thinksurance in the commercial sector, which perfectly supports us in a digital consulting process. We are also represented on the tender platform with our R+V, KRAVAG and Condor brands. Due to efficient processes, we respond to an average of 68% of inquiries within 24 hours and more than 82% within 48 hours. By processing them quickly, we improve the customer experience enormously."
Dietmar Schöne, Sales Director Brokers
R+V